Graduate School
Being a PhD student
Once you have been accepted by one of our thesis advisors, you will start a 4 year PhD program at the renowned Leiden University Medical Center (LUMC). You will receive on-the-job training from our dedicated supervisors and perform research independently.
Being a PhD student at LUMC
Two PhD students tell about their research at LUMC.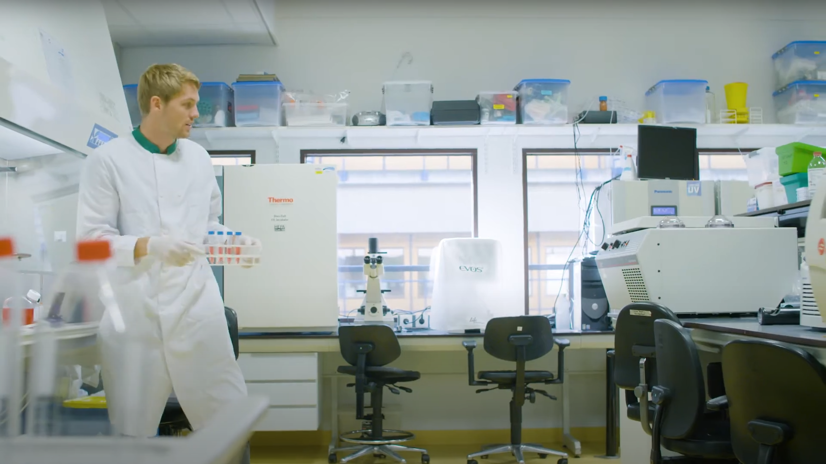 Courses and summer schools
In our academic community, we strongly believe in training our PhD students and providing them with knowledge and skills for their future career. At the LUMC, we offer you a variety of in-depth scientific and transferable skill courses to prepare you for your future career. We also organise lectures and summer schools with universities that are part of the League of European Research Universities (LERU).
Supervision, guidance and portfolio
At the start of your PhD program at the LUMC, you will be registered in the research management system of the Graduate School and officially accepted as a PhD student by the dean. You will make a training and guidance plan with your supervisors and start building your portfolio.
Progress meetings with your supervisors are part of the process. Throughout your PhD, you will attend several mandatory courses and lectures. At the end of your PhD track, you will finalise the academic formalities and defend your thesis before a committee of experts.
Career advice
Throughout your PhD track, we will encourage you to think critically and creatively. You will work towards becoming a researcher, a medical doctor or both. Together, we will focus on your career prospects and employability in academia, industry, education or research management.
Having started, the LUMC career guidance centre can assist you with practical workshops and personal advice. This might be helpful for your next step as PhD.