Are you a patient or visitor at the LUMC? You can go to the patient service desk (PSB) if you have questions or require information about your stay at the LUMC. You can also come by for a chat if something seems not quite right. Everybody is welcome. There is a separate room where you can talk calmly and quietly. The employees at the patient services desk can also help you find (digital) informational material or refer you to the right place or person.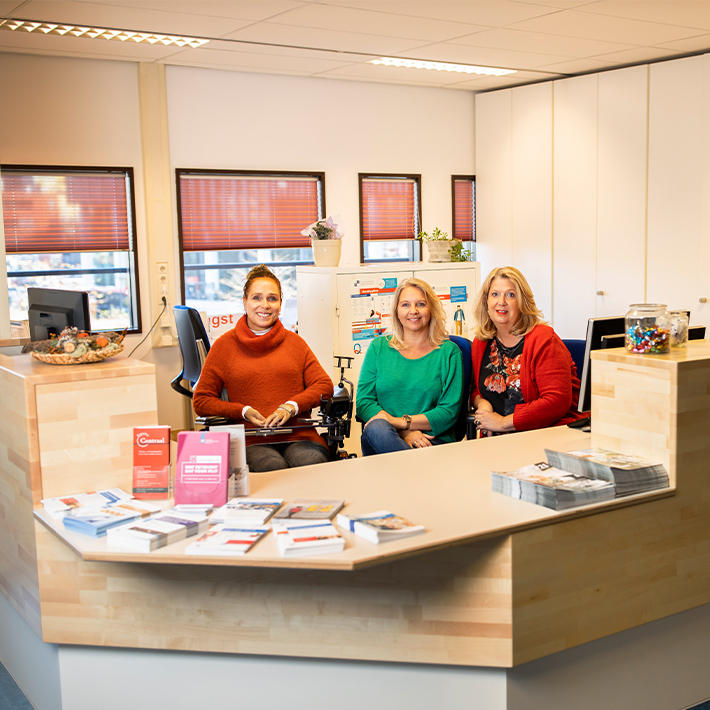 Volunteers are indispensable for the LUMC. The patient services desk employs volunteers for various volunteer projects. We need new volunteers all the time. You are of great value to patients, patients' relatives as well as visitors of the LUMC.
Become a volunteer at the LUMC!
You will find the patient service desk above the main entrance to the LUMC, next to the lounge and the childcare center. You can get to the 2nd floor via the escalator in the central hall.
Location patient service desk: 2nd floor of the hospital
Telephone: +31 (0)71 526 29 89
Available: Monday to Friday from 09.00 - 12.30 and from 13.30 - 16.30.
Send an email to patientenservicebureau@lumc.nl
More information about the Patient Service Desk
Patient service desk facilities
You can go to the patient service desk if you have questions regarding the following facilities:
Overnight stays for patients and family
Interpreters
Patient escort
Lounge
Resting chamber
Childcare
Read more about the facilities and services (NL).