Cardio Vascular Imaging Group (CVIG)
Embedded in the LUMC Department of Radiology, the Cardio Vascular Imaging Group (CVIG) performs scientific research in the field of cardiovascular imaging in relation to (ectopic) fat distribution, liver, kidney, pancreas and brain. The CVIG houses >20 PhD students and 6 senior researchers.
Main focus is on the development of MR and CT imaging techniques with rapid conversion to clinical application, including solutions for clinical communication, ultra-low-dose CT, spectral CT, 4D-Flow, molecular and metabolic imaging, 3D imaging, rapid acquisition techniques and MR spectroscopy. The CVIG also has a strong focus on development and clinical implementation of Artificial Intelligence (AI) to support radiological workflow.
The CVIG has 5 sections:
Hemodynamic imaging
Obesity & type 2 diabetes
Artificial intelligence
Molecular & metabolic imaging
Thoracic Imaging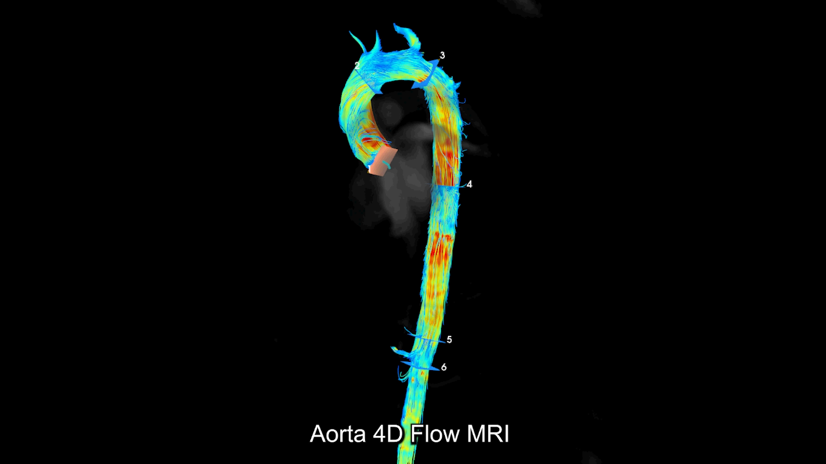 Research is funded by the Dutch Heart Foundation (Nederlandse Hartstichting, NHS), NWO, ZonMW, alliance TUD-LUMC, EU grants (H2020, Marie Curie), Philips, Canon, Guerbet, Lilly pharmaceuticals, Novo Nordisk, etc.
- Prof. dr. Hildo J. Lamb, MD (PI, cardiothoracic radiologist, biologist)
- Dr. ir. Jos J.M. Westenberg (associate professor)
- Dr. Lucia Kroft, MD (cardiothoracic radiologist)
- Dr. Lauran Stöger, MD (cardiothoracic radiologist)
- Dr. Ilona Dekkers, MD (cardiothoracic radiologist)
- Mr. Pieter van den Boogaard (expert MR technician)
…
- Prof. dr. Hildo J. Lamb, MD (PI, cardiothoracic radiologist, biologist)
- Dr. ir. Jos J.M. Westenberg (associate professor)
- Dr. Lucia Kroft, MD (cardiothoracic radiologist)
- Dr. Lauran Stöger, MD (cardiothoracic radiologist)
- Dr. Ilona Dekkers, MD (cardiothoracic radiologist)
- Mr. Pieter van den Boogaard (expert MR technician)
- Dr. Ling Lu, MD (post-doc)
- Mrs. Ayda Arami, MSc (PhD-candidate)
- Mr. Thomas in de Braekt, MD (PhD-candidate)
- Mr. Maurice Bizino, MD (PhD-candidate)
- Mrs. Elske van den Burg, MD (PhD-candidate)
- Mr. Huub van Eyk, MD (PhD-candidate)
- Mrs. Faeze Gholamiankah, MSc (PhD-candidate)
- Mr. Kenneth Hergaarden, MD (PhD-candidate)
- Mr. Omar Hertgers, MD (PhD-candidate)
- Mr. Max van Hout, MD (PhD-candidate)
- Mr. Joe Juffermans, MSc (PhD-candidate)
- Mr. Bastiaan te Kiefte, MD (PhD-candidate)
- Mr. Hugo Klarenberg, MSc (PhD-candidate)
- Mrs. Naiara Larreina, MSc (PhD-candidate)
- Mrs. Alvja Mali, MSc (PhD-candidate)
- Mrs. Navya Nayak, MSc (PhD-candidate)
- Mr. Olivier Paalvast, MSc (PhD-candidate)
- Mrs. Romana Perinajova, MSc (PhD-candidate)
- Mr. Mitch Ramaekers, MD (PhD-candidate)
- Mr. Friso Rijnberg, MD (PhD-candidate)
- Mr. Paul Roos, MSc (PhD-candidate)
- Mr. Jelte Schaapman, MD (PhD-candidate)
- Mrs. Marjolein Schoonakker, MD (PhD-candidate)
- Mr. Nicolas Stumpe, MSc (PhD-candidate)
- Mrs. Xiaolin Wu, MSc (PhD-candidate)